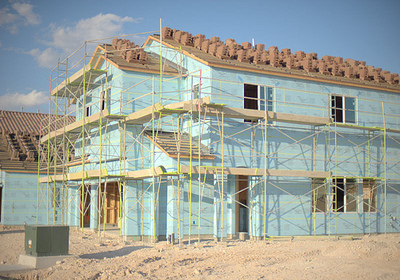 You know it's bad news when the home builders are pessimistic…
Sales of newly built, single-family homes declined less a percent to a seasonally adjusted 342,000 units last month, but were off more than 30 percent from a year ago, according to the Commerce Department.
That's obviously not good news, but even worse given the fact that May is typically a strong month.
"In the midst of the prime home buying season, builders report that a number of factors are limiting new-home sales," said Joe Robson, chairman of the National Association of Home Builders, in a statement.
"These include consumer concerns about job security, potential buyers' inability to sell their existing homes, and problems with appraisals coming in too low."
"The latter issue is directly related to the use of distressed properties (foreclosures and short sales) as comps, which disproportionately impacts assessed values of nearby homes."
NAHB Chief Economist David Crowe added that the housing recovery is going to "be a slow one," as we're still looking for a bottom.
The only ounce of semi-good news is that inventories of unsold new homes slipped for the 25th consecutive month, meaning eventually real estate supply and demand will be in sync, leading to an eventual recovery.
Home builders have been hit especially hard, as many of the newer developments are filled with foreclosures, bank-owned properties, and unbuilt or abandoned lots.