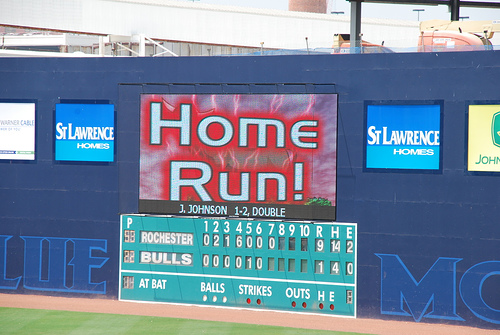 Former MLB slugger Jose Canseco has walked away from his mortgage amid slumping real estate prices and hefty legal fees, according to the Wall Street Journal.
According to the WSJ, Canseco purchased the 7,300 square-foot Encino, CA home for $2.8 million in 2005 with a Washington Mutual loan, but it later fell into default in October and was recorded as a foreclosure in February.
Apparently the drop in house values recently stripped about $1 million in equity from the home, making its mathematically appropriate to just walk away.
There was also reportedly an IRS tax lien and a judgment related to a bar brawl involving himself and his brother in Miami in 2001 tied to the property that totaled $1.3 million altogether.
The news broke after Canseco conducted an interview with Inside Edition, while shopping his new book titled, "Vindicated".
Asked how a baseball star who released two tell-all books could possibly have financial concerns, Canseco noted that his situation was complicated.
He basically explained that a few divorces coupled with taking care of his family for the last two decades got expensive, especially when he was the relied upon source for cash.
Canseco added that he has a much more modest home now, and no longer the neighborhood's mega-hotel.
(photo: baltimike)