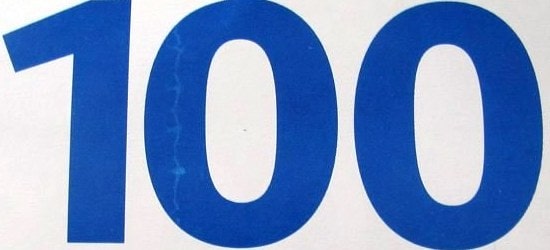 You may have heard or read about the term "100% commission" with regard to real estate. It has to do with the commission split an agent makes who is selling or listing a property.
Typically, real estate agents work for a large firm such as ReMax or Coldwell Banker, which provide shared office space, supplies, utilities, and more in exchange for monthly dues and a split of the commission.
In other words, that 2.5% or 3% commission doesn't all go to the agent. Instead, a portion goes to the broker(age) for providing support along the way.
Real Estate Agents Get 100% of Commission, But There's a Catch
This is a less common real estate commission structure
The agent technically gets all of the buyer's brokerage compensation (such as 2.5%)
But there's often a monthly fee that must be paid to the brokerage
Plus a transaction fee per settlement that effectively eats into the commission
With 100% commission programs, as you might suspect, real estate agents get 100% of the commission. There is no split between the real estate company and the agent.
However, 100% commission brokerages typically charge higher fees than real estate brokers who take a cut.
Obviously brokers aren't going to give money away. And with no commission being earned, they have to make up for it somewhere. That's where the fees come in.
Most of the 100% commission brokers charge a hefty monthly fee plus an admin fee or flat fee per settlement known as a "transaction fee."
One popular 100% commission shop by the name of HomeSmart also charges a "Risk Reduction Fee" for each transaction.
These fees can add up, especially if you aren't selling anything. Before you know it, you'll have paid 12 months of fees and simply spun your wheels.
Also note that 100% commission brokerages may limit the amount of resources and training you'd typically get with a full-scale broker or real estate company.
While this may not be important to some, if you're new and inexperienced, it might be wise to start with a larger company that provides plenty of marketing materials and training to get the ball rolling.
You Might Get Less Support with the 100% Commission Guys

If you're earning 100% commission you might be going it alone with limited or no support
Yet still paying in the end thanks to monthly fees that provide nothing in return
You could also get caught up in other hoops like quotas or per-transaction fees that eat away at your income
Be sure to read the fine print so you understand the many costs associated with these types of companies
These companies may give you 100% of the commission, but they probably aren't going to lift a finger to help you get the deal closed.
Conversely, brokerages that take a split will generally help out as they have a greater interest in getting the deal done because a decent chunk of the commission goes to them as well.
If the company is getting a monthly fee from your regardless of what you do, there's less incentive to push you to sell.
Of course, they'll want to keep you around for as long as possible to keep collecting that passive, recurring income for year after year.
It should be noted that 100% commission shops are becoming more common these days, and many are providing more services to their agents.
Thanks to technology, these businesses can offer a lot more without breaking the bank. Just be wary of more fees to accompany the new offerings.
Also watch out for other tricks by 100% commission brokers such as quotas that need to be filled.
They may say they are "100% commission" but if you read the fine print, you actually need to sell "X" amount of houses or fund "Y" amount of loans before it becomes an actual 100% split.
Before then, it might be a less favorable split, and you might never make it to that tier where you get to keep everything.
Remember, nothing is free, and if a company gives up money in one area, they surely plan to make up for it somewhere else.
And in a sense, they could be betting on you to do very little but still pay them each month and every time you do manage to close a sale.
Be sure you read the entire contract and understand exactly how the system works before joining up with a new broker or real estate company.
Established real estate veterans may do well with a 100% commission program, whereas newbies may want to stick with a well-known brand to get started.
Every situation is different, so take the time to do the research before diving in.