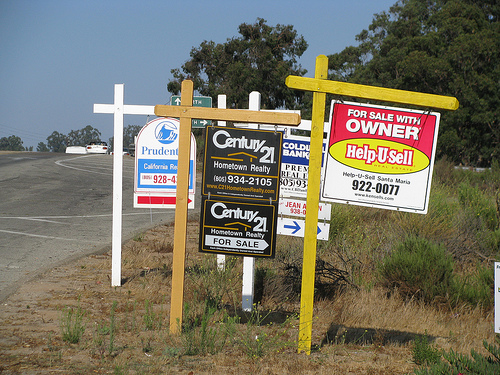 With the real estate bust in full force, many might be wondering where homes are selling with the most ease, and where trying to sell a home is like watching paint dry.
Well, Radar Logic, a real estate information service, put out a report with the year-over-year home sale transactions by metro area, revealing some interesting trends.
In Philadelphia, home sales were up 57.1 percent in July 2008 compared to the same period a year earlier, though the company said that could be a bit of a fluke based on the area's slapdash reporting.
Las Vegas came in a close second with 38.1 percent more transactions, followed by Sacramento with 31.8 percent more, Washington DC with 27.3 percent more, and Los Angeles with 21.5 percent more sales.
Many of the aforementioned metros have been hit hard by the credit crisis, making home prices much more attractive to buyers looking to for a bargain.
Aside from Philadelphia, which experienced just a 1.5 percent two-year annualized home price loss, the remaining top five lost about 20 percent in value over the past two years, making for some relatively good deals to prospective buyers.
Meanwhile, home sales in places like Seattle (-43.7%), St. Louis (-36.1%), Jacksonville (-33.7%), Atlanta (-33.2%), and Charlotte (-30.4%) are stagnating compared with a year earlier.
This can be attributed to the fact that many of these metros have experienced positive home price gains over the last five years, in spite of the recent housing crash.
That in turn has made it very difficult for sellers in these areas to shed their properties, as most prospective buyers expect some kind of deal given today's market crisis.
Radar Logic said motivated sales, which include bank repossessions and foreclosure auctions, accounted for 21.0 percent of July sales, up from just 5.6 percent a year earlier.