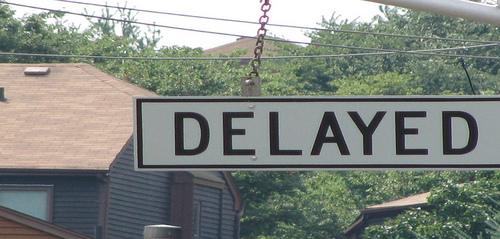 There's been plenty of talk of a housing bottom, but home prices may not rebound for another decade, according to a report from Celia Chen of Moody's Economy.com.
She said home prices won't return to their 2006 peak levels until 2020, and even later in certain hard-hit areas like California, Nevada, Arizona, Michigan, and Florida.
For some unfortunate homeowners, they won't see home prices back to peak levels until 2030, increasing the likelihood of strategic default.
After all, if you were one of the unlucky ones who purchased a home in or around 2006, and are now upside down on your mortgage, does it really make sense to wait another 20 years just to break even?
Essentially the areas that saw the biggest run-up in home prices saw the biggest subsequent declines, and as a result, will take the longest amount of time to reach those heights in the future.
Farm belt states, along with Texas and Oklahoma, where home prices fell less than 10 percent, could rebound within seven years.
Chen noted that those who doubt the length of the housing recovery should look at Japan, where residential home values are still down by about half from their peaks reached 15 years ago.
By the time home prices actually stop falling (yes, they're still dropping), they'll be down about 43 percent from peak prices reached in 2006, as measured by the benchmark Case-Shiller home price index.