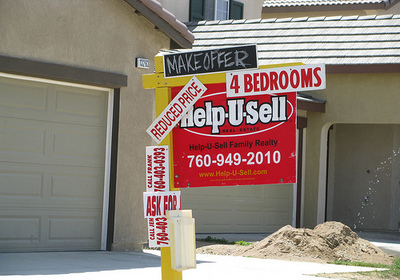 Nearly one in four homes currently listed for sale in the United States have had their listing price slashed, totaling a whopping $27.4 billion in reductions, according to Trulia.
On average, listed homes have seen price reductions of 10.6 percent, though certain metropolitan areas have experienced much larger price cuts.
Detroit homeowners have slashed prices by an average of 23 percent, while Las Vegas and Miami homeowners are cutting prices by about 15 percent.
In the city of Jacksonville, 36 percent of all homeowners have slashed their home selling prices, followed by Tucson, Boston and Los Angeles, where a third of homeowners have cut prices.
This really tells you how inflated these regions were during the housing boom; it's harder to tell if you're really getting a good deal now, as prices have simply sunk back to levels from about five years ago.
"Summer time is the peak season for buying and selling, and with some of the lowest prices in the last decade, we expect to it be a busy season," said Pete Flint, Trulia co-founder and CEO.
"Everyone wants to think they are getting the best deal available and price reductions are helping to spark a renewed interest in the U.S. real estate market."
Personally, when I see a "price reduced" sign, I simply think the homeowner was originally asking too much and had trouble selling the property, or attempting to create the illusion of a discount.
To me, it means wait that much longer for a better deal elsewhere, or for another price reduction on the property.  See my page on is now a good time to buy a house?