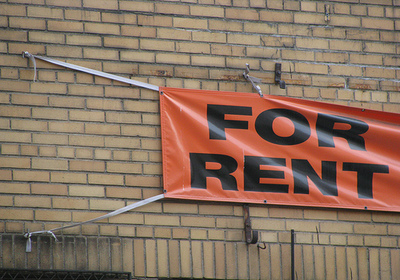 Now that the notion of purchasing a home is becoming less and less attractive, you may be considering renting as an alternative, at least until home prices fall to more affordable levels.
At the same time, you may prefer to live in an urban center, but without the hefty price tag that typically goes with it.
In Manhattan, for example, residents on average spend 57% of their income on monthly rent, the highest ratio in the country, according to a report from Businessweek.
Conversely, Oklahoma City residents put only 12.3% of their income towards rent, which averages just $543 a month.
The publication took a look at metro areas with populations of at least one million residents, and ranked them based on the average asking rent as a share of income.
Here are the top 10 most affordable rental metros in the U.S.:
1.    Oklahoma City – Average Rent: $543, 12.3% of income
2.    Indianapolis – Average Rent: $675, 15.1% of income
3.    Greenville-Spartanburg-Anderson, SC – Average Rent: $630, 16.5% of income
4.    Houston-Baytown-Sugar Land, TX – Average Rent: $769, 16.8% of income
5.    Portland-Vancouver-Beaverton, Ore-Wash – Average Rent: $825, 17.1% of income
6.    Hartford-West Hartford-East Hartford, CT – Average Rent: $967, 17.6% of income
7.    Salt Lake City – Average Rent: $752, 17.5% of income
8.    San Antonio – Average Rent: $701, 17.8% of income
9.    St. Louis – Average Rent: $729, 17.8% of income
10.    Richmond, VA – Average Rent: $794, 17.9% of income
So if any of these metros look attractive to you, pack your bags and save some money.