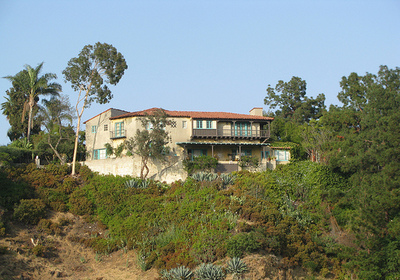 Having a super expensive home is generally viewed as a good thing, but the priciest homes in the nation may also take the longest time to recover.
A pair of JPMorgan Chase analysts told Bloomberg they believe homes priced over $1 million won't find a bottom until 2012, largely because the supply of such homes is increasing thanks to a lack of buyers.
Fueling this lack of demand is a scarcity of jumbo loan financing and tighter lending standards; interest-only loans and option arms aren't around anymore to keep monthly mortgage payments down.
Those types of loans also drove home prices higher during the peak years of 2006 and 2007 as everyone tried to get in on the action, thus creating the housing bubble.
As a result, these million dollar homes will likely experience peak-to-trough home price declines in excess of 60 percent, compared to the 40 percent loss expected for homes at all price levels.
California is expected to be hardest-hit, as it has the highest concentration of million-dollar homes, many of which were financed with high-risk mortgages.
The analysts believe home prices will bottom out in 2011, though many doubt we'll see any type of home price resurgence for quite some time.
In fact, years of flat home prices could be in store as the economy rebuilds itself.