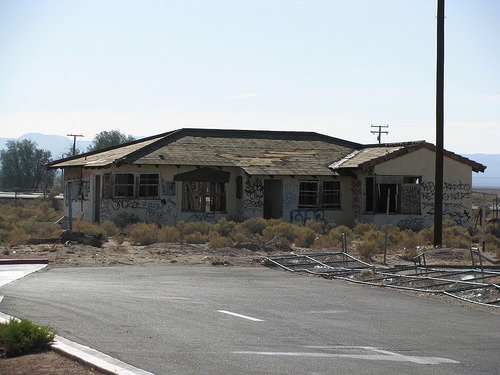 A foreclosed home in Detroit, Michigan sold for $1, revealing the severity of the housing downturn in one of the hardest hit cities in America, the Detroit News reported.
To add insult to injury, it took 19 days to sell the property, although the buyer plans to pay in cash.
Back in late 2006, the home sold for a hefty $65,000, but after the former owner lost the home to foreclosure, it was stripped down to a shell.
Even the boards that were used to prevent people from entering the home were stolen and used to board up a nearby home.
The bank that owned the property wanted nothing to with it, and paid a sizable $10,000 to unload it, covering a sales commission, closing costs, and an overdue water bill.
The buyer said the home will be used as investment, though $3,900 in 2009 property taxes will be due and repairing the home will likely cost upwards of $10,000.
Earlier this week, Realtor.com listed another Detroit-area bank-owned property for $1, where it's not uncommon to see homes listed for $100 and vacant lots for $300.